If you are looking for a reliable and quality surrogacy service, Kenya is the country to choose.
At New Life Kenya we are striving to use all our expertise and resources in infertility treatment to help intended parents to realize their dream of parenthood.
Our partner IVF clinic in Kenya is established by Indian doctors who had tremendous success in their country and have moved the practice to Nairobi, Kenya as well. Thus we are enabled to provide the high quality medical procedures to our intended parents and are very confident about it.
The local law neither prohibits nor promotes surrogacy and egg donation in Kenya.
Therefore, having no strict criteria and legal restrictions allows us to provide the best possible service to our intended parents by adjusting to patient's individual needs in very flexible and comfortable manner.
At New Life Kenya we provide service of single/divorced surrogate mothers who are ready to commit to program and bring joy to people in need. Their marital status is checked in advance and the corresponding certificate is obtained from the local authority of the district. Our surrogate mothers undergo proper and extensive counseling before they are placed in the program and they do understand their roles and responsibilities. Mostly, their motivation in the process is to improve the leaving of their children and family members via the compensation they receive once the baby is born and fully handed over to intended parents.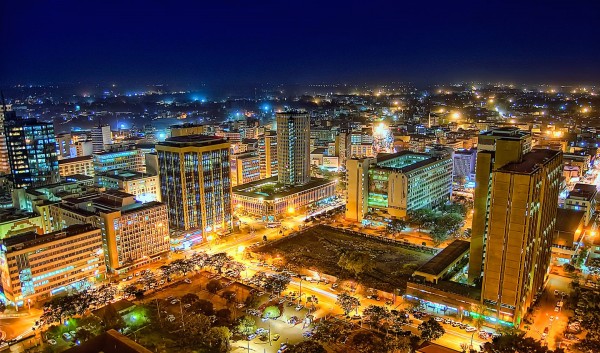 We would like to encourage our intended parents to benefit from the following advantages New Life Kenya strives to provide:
New Life Kenya firmly follows the structure of New Life global network in providing top grade infertility treatment, surrogacy and egg donation services to its clients all over the world
Highly qualified and dedicated staff from medical and non-medical disciplines, with advanced equipment and modern technology, New Life Kenya's focus is on successful programs
Our staff has extensive experience in infertility treatment, surrogacy and egg donation services
We have a strong and respectful relationship with our surrogate mothers and multiple candidates are available for the programs
Our fees are clearly defined. They are due in installments, as expenses are incurred, allowing parents to budget and save for their program
Our website can be contacted 24 hours via email and our office staff can be reached by phone at scheduled times
Our surrogate mothers are all young and healthy. They have been medically screened and approved
Details of the surrogate, her family and personal details are available to the IP's and meetings are arranged
Kenya is great vacation and touristic destination and parents can join treatment with Safari Holidays.