New Life Success Rate
Success rates in New Life Kenya is just not a compilation of figures through arithmetic, it is far more meaningful. Besides the numerical significance, our amazing success rate speaks volumes about the quality of service we render, it vouches in favor of our dedication and expertise that are the underlying factors for making barren wombs fertile filling the voids in the lives of childless couples with sweet chimes of new born babies.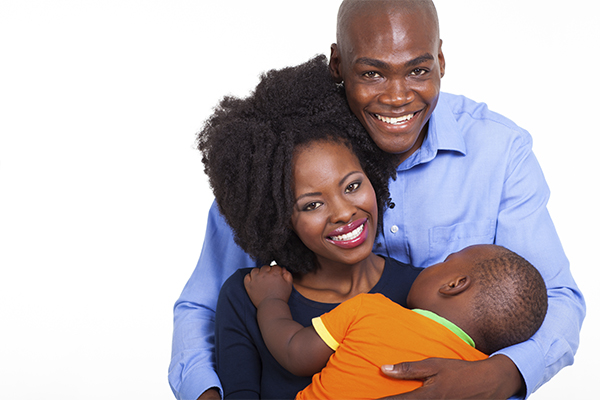 Our success rates make us proud indeed, and from each successful pregnancy followed by the birth of a healthy baby we draw inspiration for serving intending parents with even more fervor. Making a couple happy by gifting them a child is our motto. The high success rate resulting from our honest and untiring efforts is the fruit of our labor, which is essentially a wonderful combination of skill, knowledge, perseverance, dedication and a strong self confidence all built on the premises of an extensive experience gained over years of hard work with a vision in the field of infertility science. There is every reason for us to explode with vanity for our astounding success rates, but we prefer to stay in touch with reality not allowing any emotional factor to hinder our performance. We believe in work and do not rely on much of hypes and marketing exercises. Our ultimate goal lies in making infertile couples happy.
The best way to make them happy is to make them proud parents with new born babies occupying their attention day and night.
Much of our success results from the clarity of understanding and instructions that we maintain while interacting with intending couples at every stage of our infertility treatment program. With our close and effective guidance, we ensure our customers are steered along the correct path while journeying through infertility treatment, surrogacy and egg donation services.
We at New Life Kenya are the pathfinders in human reproduction technology and infertility science. Our procedures have acquired global acclaim and our success has been widespread encouraging more and more infertile couples to seek our services. Much of the hike in our success rate should be attributed to our dedicated team comprising of staffs drawn from various medical profession like we have experienced infertility research scholars, doctors, pathologists, laboratory assistants and technicians. They are all qualified, experienced and committed. From non medical wing, we have lawyers and administrative officers keen on delivering high performances. Our surrogate mothers and egg donors are highly professional. All these factors contribute heavily towards our success leaving our competitors way behind in the race.
For increasing the chance of successful pregnancy followed by birth we often advise double surrogacy option where two surrogate mothers are impregnated by embryos created through IVF. Success in double surrogacy normally hits 95% mark. Often healthy babies are born to both the mothers that are to be funded by intending parents, and they do that with pleasure.